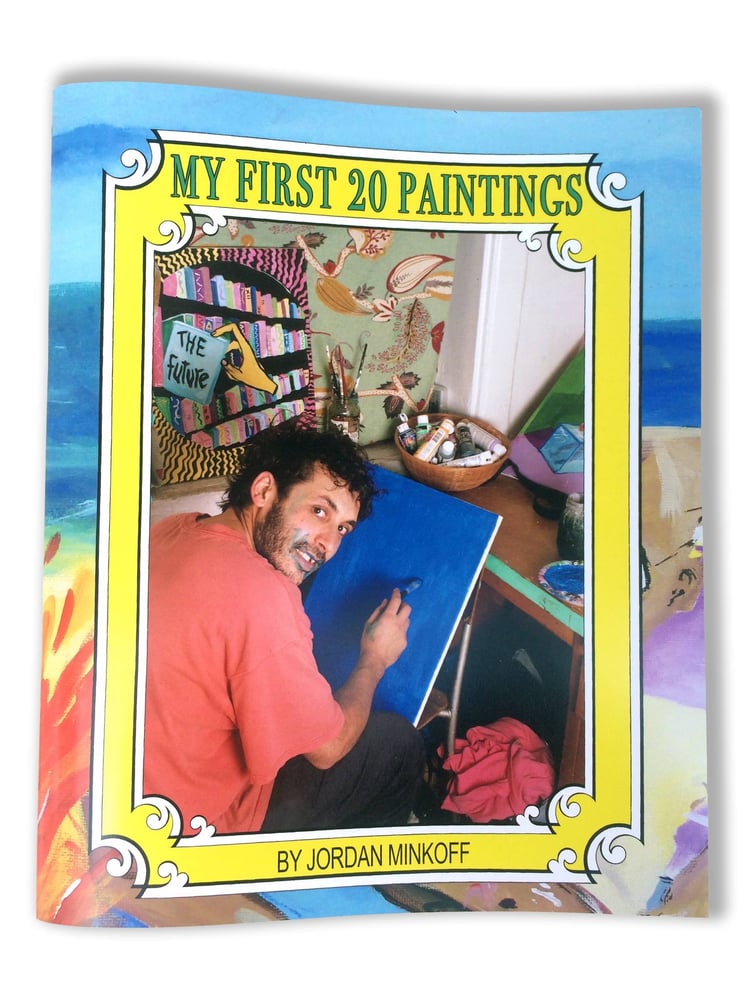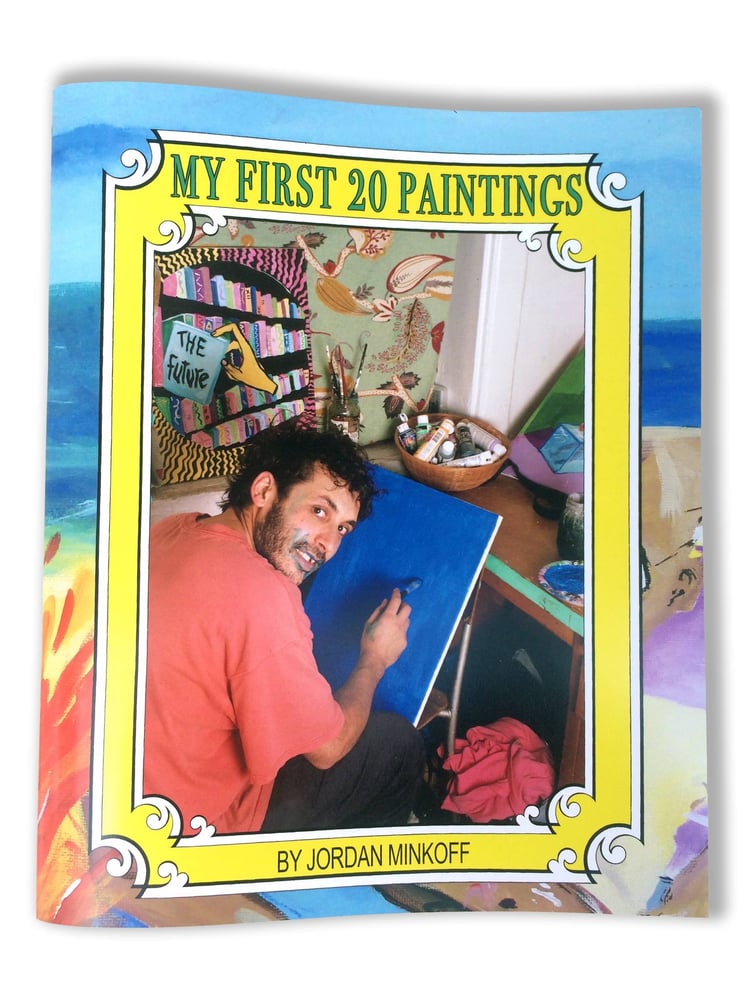 My First 20 Paintings
$16.43
AN EXHILARATING, BEHIND-THE-SCENES LOOK INTO WHAT IT WOULD TAKE TO TRULY BECOME A "STRUGGLING" ARTIST.
FOLLOW ARTIST JORDAN MINKOFF AS HE EMBARKS ON A JOURNEY INTO THE LITTLE-KNOWN WORLD OF PAINTING, AND ATTEMPTS TO JOIN ITS PRESTIGIOUS RANKS. FROM THE CLUMSY FIRST BRUSHSTROKES TO THE FINAL MASTERPIECE, READ ABOUT THE REAL-LIFE ACCOUNT OF PAINT MEETING CANVAS AND VICE VERSA. THROUGH MY FIRST 20 PAINTINGS, EXPLORE THE ENDLESS MYSTERY AND DOUBT THAT GOES INTO THE ARTIST'S WORK, AND FEEL INSPIRED AT THE THOUGHT OF ONE DAY CREATING YOUR VERY OWN PAINTING.
9X11 INCHES, 48 PAGES, EDITION OF 50.